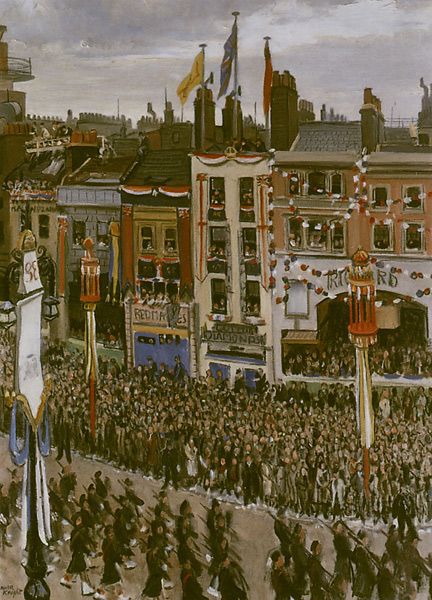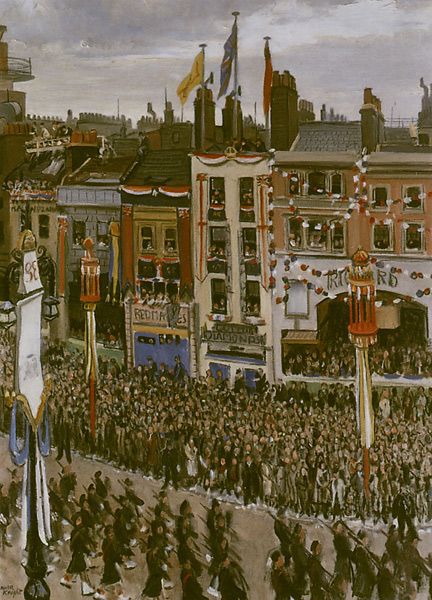 Hover over the painting to magnify (there may be an initial delay while the magnified image is loaded)
Laura Knight (1877 - 1970):
The Queen's Coronation Ceremony passing along Oxford Street, 1953
Framed (ref: 5608)

Signed
Oil on canvas
40 x 30 in. (101.6 x 76.2 cm)
See all works by Laura Knight oil
Provenance: Laporte Art Collection until 2009; Private collection.
Sixteen months of preparation preceded the one-day ceremony. The Coronation took place in Westminster Abbey. Soldiers from throughout the Commonwealth marched in parade prior to the Queen's arrival. Laura Knight was one of the official artists commissioned to commemorate the event. Her rapidly painted and highly coloured canvas - which is likely to have been painted on the spot - records the Coronation procession passing through Oxford Street with Scottish Guards on parade. Oxford Street, although since rebuilt, was characterised by narrow frontages (still in evidence around the junction with Bond Street).
The coronation of the Queen was the first ever to be televised watched by 27 million British viewers (when its population was 37 million) who had acquired television sets especially for the event. It was also the world's first major international event to be broadcast on television with 750 commentators broadcasting descriptions in 39 languages.
The published official route.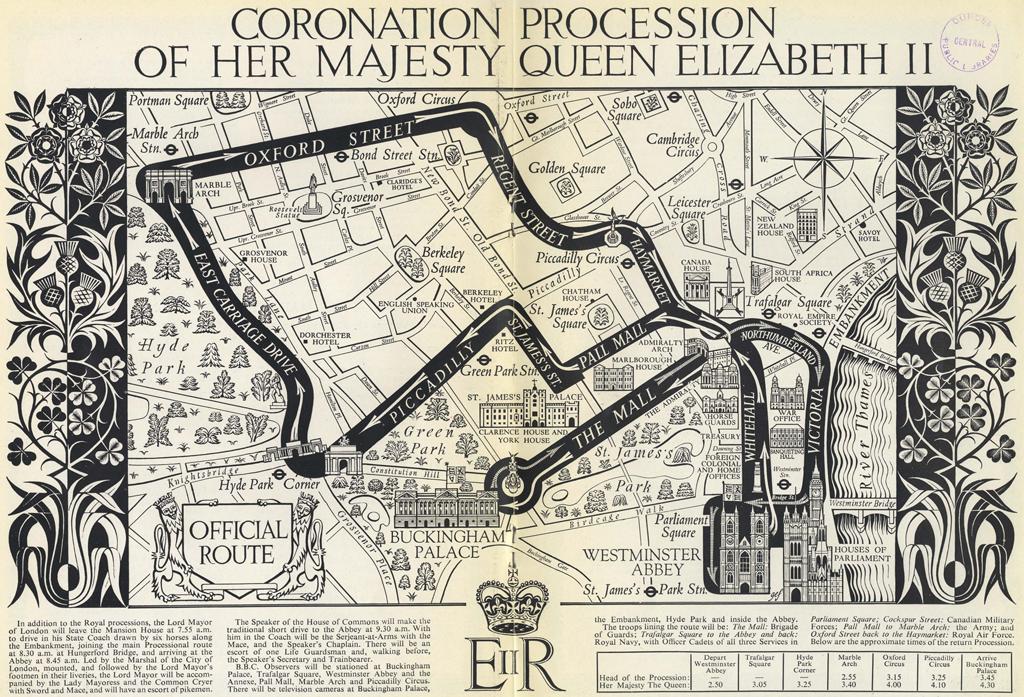 The Queen's Coronation 1953 is the title of a major exhibition to be held at
Buckingham Palace from Saturday, 27 July 2013 to Sunday, 29 September 2013.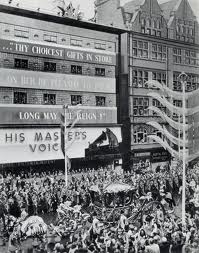 We are grateful to Michael Barker for assistance.