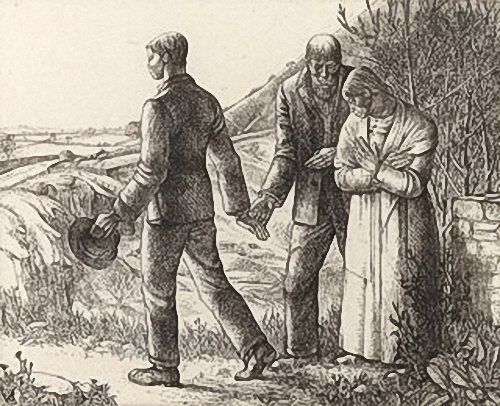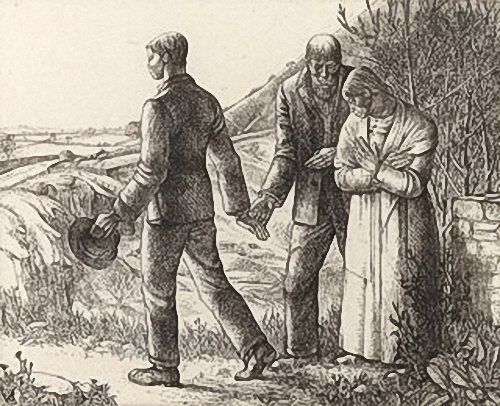 Evelyn Gibbs (1905-1991):
The Departure, 1928
Framed (ref: 56)
Signed, dated and numbered 1/50

Etching, 5 1/2 x 6 3/4 in. (14 x 17 cm.)
See all works by Evelyn Gibbs etching
Evelyn Gibbs was the 1929 British School at Rome Scholar in Engraving. The Departure, 1928, is one of Gibbs' most evocative pre-Rome images. The monumentality of the figures owes as much to J. F. Millet as it does to the Italian Primitives. Gibbs reworked the composition of The Departure in her first Rome etching, Morning, (January 1930), which shows two figures and a child, the man setting off to work in the sunlit fields beyond their gate.

For The Departure, Gibbs initially indicated an edition of 50, then reduced it to 40. Probably she printed far fewer.

We are grateful to Pauline Lucas for her assistance.