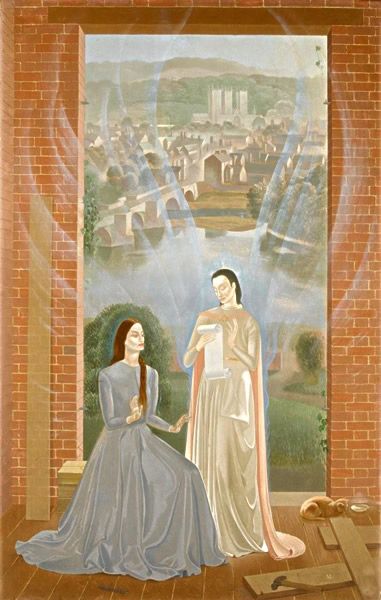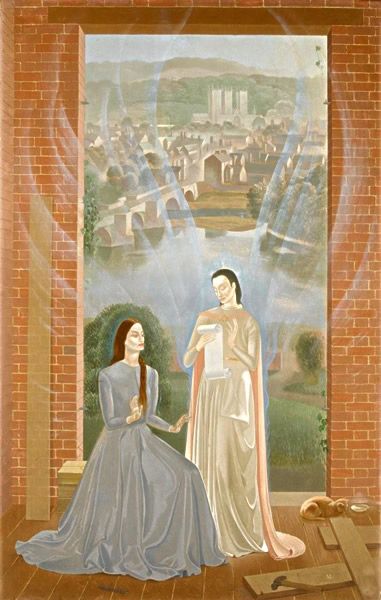 M L:
Annunciation with Lincoln Cathedral in the background, circa 1925
Framed (ref: 3187)

Signed with initials M.L
Oil on canvas, 55 1/4 x 35 in. (140.5 x 89 cm.)
See all works by M L oil allegory religion topography RELIGION WOMEN
Provenance: Private collection
Orpington printed on an incomplete exhibition label to the reverse
This Annunciation scene is set against a backdrop of Lincoln with its distinctive 11th century Cathedral. The author of this work, and its complex iconography, has yet to be deciphered.

It has been suggested that this is the work of Miss Mary Long (of Swinderby Rectory) who was a member of the Lincolnshire Drawing Club. Another possibility is that it is the work of Margaret Little (b. 1901)
By tradition the picture has been attributed to William Leigh (fl. c. 1930-1950)

We are grateful to Julie Bush, The Revd Tom Devonshire Jones, The Very Revd Philip Buckler, Edward Mayor and Michael Barker for assistance.