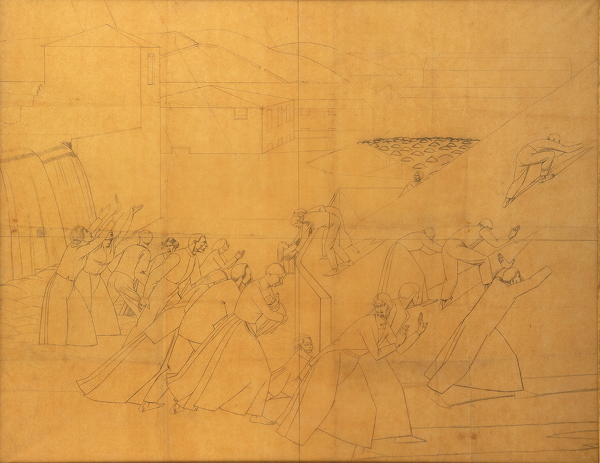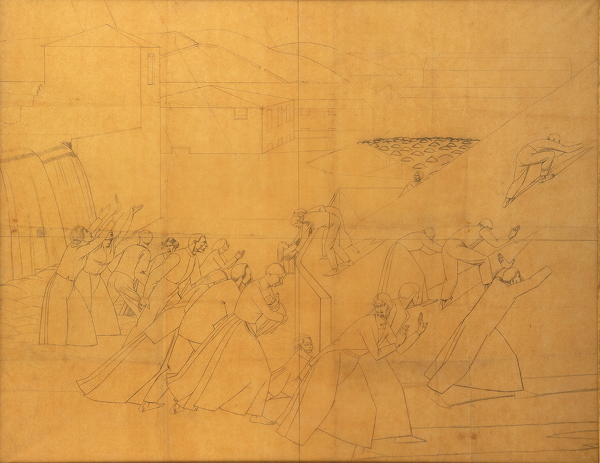 Hover over the painting to magnify (there may be an initial delay while the magnified image is loaded)
Winifred Knights (1899-1947):
The original cartoon for The Deluge, 1920
Framed (ref: 214)
Pencil on tracing paper,
60 x 72 in. (152.4 x 183 cm)
See all works by Winifred Knights pencil men study women 1.Master Designs 1.Master Drawings 1.PORTRAIT OF AN ARTIST 49 pictures Knights at Dulwich Modern British Art at Mercers' Hall No Mans Land Rediscovering Women Artist
Provenance: The Artist's Family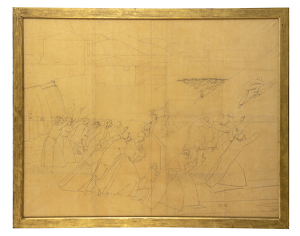 The Deluge was Winifred Knights' winning entry for the Prix de Rome in 1920. On this full-size cartoon, the lines are heavily scored into the tracing paper so that the outline could be transferred onto the same size canvas – now one of the prize possessions of Tate Britain.
Literature: Llewellyn, Sacha, et al. Women Only Works on Paper. Liss Llewellyn, 2021, p. 19.
Llewellyn, Sacha, and Paul Liss. Portrait of an Artist. Liss Llewellyn, 2021, p.342.